News story
Prime Minister appoints new Heritage Lottery Fund trustee
Sir Neil Cossons has been appointed by the Prime Minister as a Trustee of the Heritage Lottery Fund, for three years, from 31 January 2016.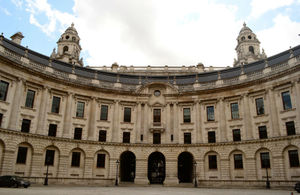 Sir Neil Cossons has been active in the fields of industrial archaeology and heritage since the early 1960s. As Director of the Ironbridge Gorge Museum from 1971 to 1983, he was the initiator of the First International Congress on the Conservation of Industrial Monuments held at Ironbridge in 1973 and out of which TICCIH evolved three years later. He was the founder of the Ironbridge Institute, a joint teaching and research institute of the Ironbridge Gorge Museum and the University of Birmingham.
From 1983 to 1986 Neil Cossons was the Director of the National Maritime Museum, Greenwich, and for fourteen years Director of the Science Museum, London. He has served as a non-executive director of British Waterways Board. He was knighted in 1994 for his work in museums and heritage.
From 2000 until 2007 he was Chairman of English Heritage, the principal adviser on the historic environment of England. He was involved in the preparation of the United Kingdom Government's Tentative List of World Heritage sites, published in 1999, and has contributed to several World Heritage nominations. Since 2008 he has chaired the Japanese government's Expert Advisory Committee for the World Heritage Nomination Sites of Japan's Meiji Industrial Revolution, inscribed by UNESCO in July 2015
A chairman, chief executive and board member of standing he has advised governments, museums and heritage agencies in a number of countries, conducted peer reviews of scholarship and research, chaired architectural selection panels, and published and broadcast widely on industrial history and archaeology and conservation.
The appointment has been made in accordance with the OCPA Code of Practice. It is a requirement of the Code that political activity by those appointed is declared. Sir Neil Cossons has declared no political activity.
Published 11 January 2016