News story
Prime Minister appoints Natural History Museum Trustee
Lord Green has been appointed to the Board of Trustees of the Natural History Museum.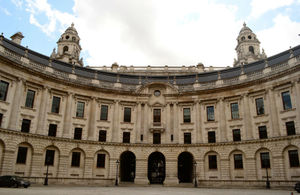 The Prime Minister appointed The Lord Green of Hurstpierpoint as a Trustee of the Natural History Museum for a period of 4 years from 1st April 2014. The Board of Trustees met on 1st April 2014 and elected Lord Green its Chair for a term of 4 years with immediate effect.
Biographical details
The Lord Green of Hurstpierpoint began his career as a civil servant with the Ministry of Overseas Development. In 1977, he joined McKinsey & Co Inc, management consultants, before joining The Hong Kong and Shanghai Banking Corporation Limited in 1982 with responsibility for corporate planning activities. He fulfilled a variety of roles at HSBC, culminating in becoming Group Chief Executive on 1 June 2003 and Group Chairman on 26 May 2006.
Lord Green was Chairman of the British Bankers' Association from 2006 to 2010, and was made a life peer on 16 November 2010 as Baron Green of Hurstpierpoint. He was Minister of State for Trade and Investment jointly at the Foreign and Commonwealth Office and the Department for Business, Innovation and Skills from 2011 to 2013.
He is a former trustee of The British Museum. He is married with 2 daughters.
Organisation
Winner of Best of the Best in the Museums + Heritage Awards 2013, the Natural History Museum welcomes five million visitors a year. It is also a world-leading science research centre. Through its collections and scientific expertise it is helping to understand and maintain the diversity of the planet, with groundbreaking partnerships in more than 70 countries.
Visit the Natural History Museum website
The appointment has followed the Office of the Commissioner for Public Appointments (OCPA) Code of Practice. Appointments are made on merit and political activity plays no part in the selection process. The post is not remunerated. Reasonable expenses can be claimed.
Published 2 April 2014