Prime Minister announces details of inquiry into phone hacking
Independent inquiry to be led by Lord Justice Leveson.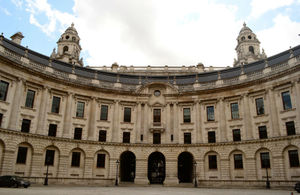 David Cameron has announced that the phone hacking inquiry will be split into two parts, with an investigation into the wrongdoing of the press and police, including the failure of the first police inquiry, and a full review of the regulation of the press.
The section of the inquiry covering ethics and regulation of the press will report back within 12 months.
Mr Cameron said the inquiry should be as "robust as possible and get to the truth fastest and get to work the quickest".
In a statement in the House of Commons, Mr Cameron also announced changes to the ministerial code stating that ministers will have to record and publish details of all their meetings with newspaper and other media proprietors, senior editors and executives.
And he said the Metropolitan Police would appoint a senior public figure to advise them on how to interact with the media.
The inquiry will be established under the 2005 Inquiries Act and have the power to summon witnesses including newspaper reporters, management, proprietors, policemen and politicians of all parties to give evidence under oath and in public.
Lord Justice Leveson will be assisted by a panel of senior independent figures with "relevant expertise" in media, broadcasting, regulation and government.
Further information
Published 13 July 2011