World news story
Preventing Sexual Violence Initiative – Call for Bids for Cambodia
The British Embassy is pleased to announce that we are now accepting project bids for the Human Rights and Democracy Programme (HRDP), Preventing Sexual Violence Initiative, for projects to run in Cambodia between November 2013-February 2015.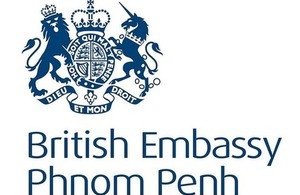 The Human Rights and Democracy Programme (HRDP) is the FCO's dedicated fund supporting human rights and democracy work overseas. The Programme aims to make a difference to people's lives, helping to build the capacity of governments and civil society to promote and protect human rights.
The UK promotes gender equality and tackles violence against women and girls as a matter of principle. The Preventing Sexual Violence Initiative (PSVI) is concerned with the impact sexual violence in conflict can have on prospects for long term peace and stability. It is framed by and supports the implementation of the UN Security Council Resolutions relating to Women, Peace and Security.
Please read all guidance and ensure that project proposals are designed and submitted in accordance with the guidance. Proposals that do not meet the criteria and guidance will be rejected. Before bidding you should also familiarise yourself with the PSVI criteria and terms and conditions (including monitoring and reporting requirements), available on https://www.gov.uk/human-rights-and-democracy-programme. There you will also find the project proposal form and its guidance notes and the Accountable Grant Agreement that will apply to any successful bids.
The deadline for submitting bids to the Embassy is Thursday 28 Aug 2013. Please send them by email to project.phnompenh@fco.gov.uk
Published 8 August 2013