World news story
Poster Exhibition on Preventing Sexual Violence Opened in Bishkek
On 10 June the British Embassy held an award ceremony in Bishkek for participants of the "Stop Sexual Violence" poster competition.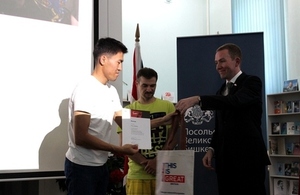 On 10 June the British Embassy awarded prizes to the winners of its competition to design a poster on preventing sexual violence in conflict. At the ceremony, acting Deputy Head of Mission Martin McKenna opened an exhibition of the best entries. He said:
We had 167 entries from 69 different artists, of all ages and backgrounds, male and female. The volume of entries showed that the subject struck a chord with the Kyrgyz public, and the varied demographic of the artists is important too – this is a subject that men and women, young or older, can recognise as vitally important, and something about which they would like to make a statement.
The exhibition at the Republican Youth and Children's Library is located at Ogonbaeva 242 Street in Bishkek and is open to the public until 17 June.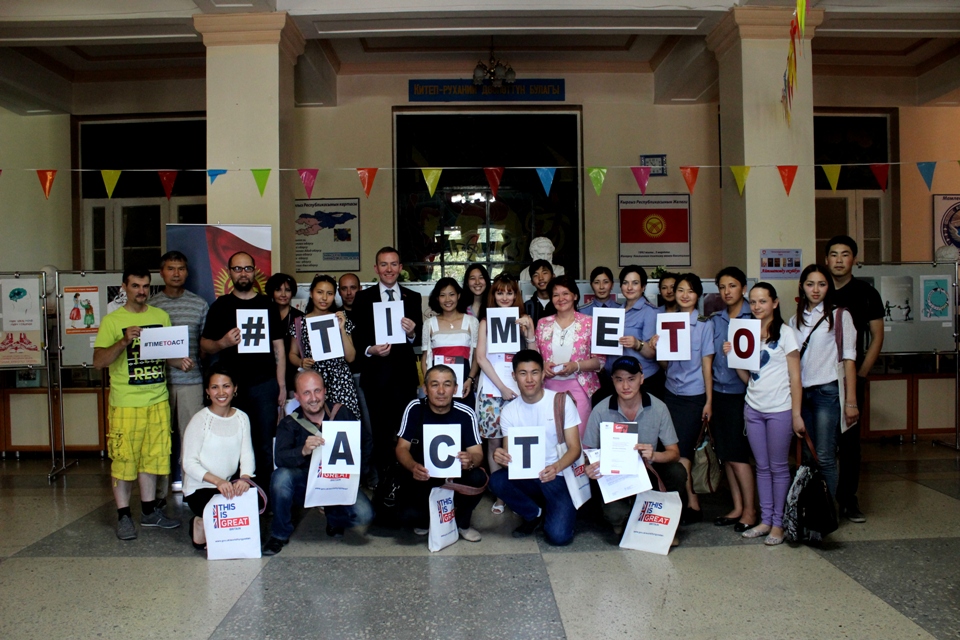 Sexual violence in conflict destroys lives and damages communities. In May 2012, Foreign Secretary William Hague and Special Envoy for the UN High Commissioner for Refugees, Angelina Jolie, launched the Preventing Sexual Violence Initative. The initiative aims to strengthen and support international efforts to respond to sexual violence in conflict, end the culture of impunity, help survivors, and increase the number of perpetrators brought to justice both internationally and nationally.
The poster competition coincided with the Global Summit to End Sexual Violence in Conflict, a centrepiece of the Preventing Sexual Violence Initiative. The summit opened in London on 10 June and will continue to 13 June. William Hague and Angelina Jolie are co-chairing the summit. It is the largest gathering ever brought together on the subject, with a view to creating irreversible momentum against sexual violence in conflict and practical action that impacts those on the ground. World leaders and NGOs are attending. Three days of free public events are taking place in the Summit Fringe. A live blog and webcast of key events during the Summit is available here.
British Ambassador Judith Farnworth, professional designers, a psychologist, and representatives of the Police Academy in Bishkek and the Ombudsman's Office judged the poster competition. The poster exhibition will tour Kyrgyzstan. Check this website for details of future exhibitions.
Published 11 June 2014