Press release
Press briefing: morning 10 October 2013
The Prime Minister's Spokesperson (PMS) answered questions on energy prices, the Royal Mail and Edward Snowden.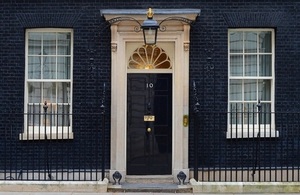 Energy prices
Asked for the Prime Minister (PM)'s views on energy price rises, the PMS said that it was for the energy companies to explain their price rises but the PM was very aware of the pressure on hardworking families' budgets. The government was already legislating to ensure people were automatically put on the lowest tariffs. Greater competition was also important. A broader energy supply mix was important in this respect. It was entirely understandable that customers would shop around for the best price. The Chancellor had also set out the other areas the government was looking at to ease the cost of living.
Asked about the government's green initiatives adding to household bills, the PMS said that renewable energy interventions should not last longer than necessary.
Royal Mail
Asked about the sale of Royal Mail shares, the PMS said that it was important small investors were able to participate fairly in the sale and the considerable public interest should be viewed as a good thing.
Immigration Bill
Asked about the introduction of the Immigration Bill and the new demands on landlords, the PMS said that landlords already requested information from their tenants.
Snowden
Asked whether the PM thought any law was broken on the publication of the Snowden files, the PMS said that it was not for the government to decide if laws had been broken. However, the PM was supportive of the speech made by the Director General of the Security Services given earlier in the week.
Leveson
Asked whether the PM had recently spoken to the Leader of the Opposition about press regulation, the PMS said that he had not.
Published 11 October 2013