News story
Presentation from FE Week Apprenticeship Conference
Two Ofqual staff presented on standards in apprenticeships today.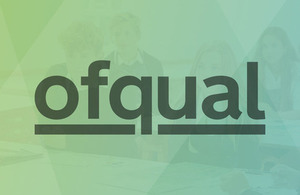 The presentation used by Ofqual at the FE Week Annual Apprenticeship Conference is now available.
Jeremy Benson, Executive Director for Vocational Qualifications and Bryan Horne, Associate Director, Standards for Vocational Qualifications and Apprenticeships, gave the presentation today. It is entitled 'What makes for good standards in apprenticeships?'.
The presentation is available below.
What makes for good standards in apprenticeships? (MS Powerpoint Presentation, 1.02MB)
Published 17 March 2016