News story
Premium service for sponsors of international students
New premium service launched providing added benefits to universities and Higher Education institutions that sponsor international students.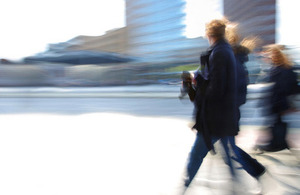 Universities and Higher Education institutions that sponsor international students will be able to sign up for a range of benefits under a new Premium Service being offered by the Home Office from today.
Successful pilot
The enhanced service, which is being rolled out this summer following a successful year-long pilot, includes a named account manager who will help and support institutions to progress individual cases as well as answer more general queries about the visa service and immigration rules.
The sponsors who apply for the new service will also be able to request early checks on the immigration status of potential students and monthly updates detailing the progress of all of their students' applications.
Immigration Minister Mark Harper said:
Our education system is one of the best in the world and the government is committed to welcoming the brightest and the best students to the UK. The introduction of the Premium Service is another example of the steps we are taking to improve the visa process while maintaining the security of our border.

I am determined to offer the best possible visa service for genuine students and the education sector. The most recent figures showing an increase in the number of university sponsored student visa applications. At the same time we have cut out abuse and net migration is now at its lowest level for a decade.
Twenty of the universities who took part in the free pilot have already signed up for the paid for service, including Newcastle, Plymouth and Anglia Ruskin. It will be opened up to other highly trusted sponsors over the coming months.
Student visa system
This launch builds on a number of other planned improvements to the student visa system, such as an Education Helpdesk, an email service providing access to expert information on licence and policy questions. This free service mirrors a Business Helpdesk which was opened in June and has been positively received by those in the sector.
From September all publicly funded high trusted sponsors will be able to apply for the service and from November it will be open to privately funded highly trusted sponsors.
The fee for the Premium Service will be £8,000 per annum. Further information on the benefits of the service and how to apply can be found here
Published 23 July 2013