Preferred candidate for BBC Trust Vice Chairman selected
Culture Secretary has agreed to appoint serving trust member Diane Coyle.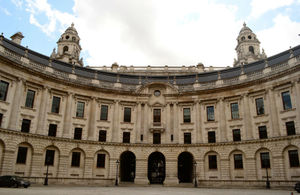 Jeremy Hunt has requested the Queen's approval to appoint Diane Coyle as Vice Chairman of the BBC Trust.
Ms Coyle, an economic consultant specialising in new technologies and globalisation, was selected following an open recruitment process.
Under the terms of the BBC Royal Charter, appointments to the Trust, including the Chairman and Vice Chairman, are made by the Queen on the recommendation of Ministers.
Last month, former Hong Kong Governor Lord Patten was announced as the preferred candidate to succeed Sir Michael Lyons as Chairman.
Further information
Published 10 May 2011