Press release
Preesall gas storage application refused over failure to provide geological data
An underground gas storage application has been rejected because of a failure to provide comprehensive geological data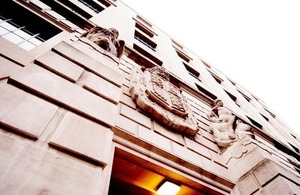 Press notice: 13/036
An underground gas storage application has been rejected because of a failure to provide comprehensive geological data, the Department of Energy and Climate Change has announced today.
The 0.6 billion cubic metre (bcm) project was proposed at Preesall in Lancashire by Halite Energy Group.
DECC Minister responsible for planning consents, Greg Barker carefully considered the need for UK strategic gas storage but refused this particular application because the project failed to demonstrate the suitability of the site's geology.
A DECC spokesman said:
"Each application for gas storage must be considered on its merits. After carefully weighing up the evidence for a storage site at Preesall in Lancashire, DECC has taken the decision to refuse the application.
"The refusal is due to a specific issue – the application failed to demonstrate the suitability of the site's geology for salt cavern storage.
"This is just one project. The UK has two gas storage sites under construction that will together add 13 per cent to the UK's storage capacity and there are more with planning permission.
"The UK has a diverse and responsive gas market that has ensured the country has been well supplied during the recent cold period. However we recognise the need to increase resilience during peak times to cope with future demand.
"How we best increase our gas storage capacity will be made clear when we publish our report on gas security of supply soon."
Notes for Editors
The energy National Policy Statements require developers to prepare detailed geological assessments for underground gas storage proposals. However this requirement was not met for Preesall proposal, leaving significant uncertainty about the scale of the development and attendant benefits and local impacts.
For more information about the Preesall application visit the Planning Portal website
Published 9 April 2013