Powers over regeneration will remain with communities
Local Government Minister Grant Shapps has today insisted that communities will be kept firmly in the driving seat and able to determine the…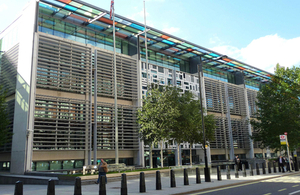 Local Government Minister Grant Shapps has today insisted that communities will be kept firmly in the driving seat and able to determine the future of their local areas.
In his response to a report from the Department for Communities and Local Government select committee, Mr Shapps rejected the committee's call for a top-down national strategy for regeneration, insisting that decisions on regeneration activities and schemes should rest with local people.
He today published a refreshed regeneration toolkit, highlighting the range of powers and tools devolved from Whitehall to Town Halls, businesses and residents themselves to drive the regeneration they want and need in their areas.
New tools introduced over the past year include:
greater freedoms for cities - bespoke "City Deals" to help England's eight core cities to create new jobs and generate economic growth
boost for housing development - including a £420 million Get Britain Building scheme which will help get stalled developments back on track; and over £150 million to help bring empty homes back into use
measures to support growth, including an additional £1 billion investment through the Regional Growth Fund; the £500 million Growing Places Fund; and Enterprise Zones
The Localism Act, including new community rights, neighbourhood planning, the general power of competence, and discretionary business rate discounts
£165 million support to help rural communities realise their full economic potential - including by increasing access to broadband.
Grant Shapps said:
We can't go back to the top-down, centralised system of the past which attempted to impose a one-size-fits-all approach to regeneration with little regard for the needs, circumstances and wishes of local people.

That's why I'm determined that communities, not Whitehall, can take the lead in shaping the future of their areas. Backed by a range of new freedoms and flexibilities introduced in a mere 18 months, residents, businesses, councils and social enterprises can take charge of how their neighbourhood develops and flourishes.

This is a radically different approach to the past decade, where regeneration was dictated nationally, and hugely dependent on taxpayers' investment. Now it is for communities themselves to set their own local priorities to drive their areas forward.
Twitter
Keep up to date with the Department by following us on Twitter (external link).
Media enquiries
Visit our newsroom contacts page for media enquiry contact details.
Published 13 January 2012