News story
Powering the Nation: Article by John Hayes published in House Magazine
Benjamin Disraeli said, "What we expect seldom occurs, but what we least expect generally happens to us." That sums up rather well my feeling…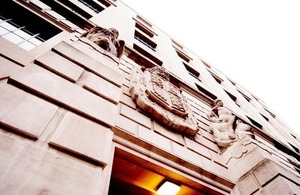 Benjamin Disraeli said, "What we expect seldom occurs, but what we least expect generally happens to us." That sums up rather well my feeling upon answering the Prime Minister's call to assume the role of Energy Minister.
I had the pleasure of working with some wonderful people in the further education and skills sector, and I will miss them greatly. I know too that my predecessor Charles Hendry achieved a great deal in over two years and was very well-respected by industry. But as Disraeli also once said; "the secret of success in life is for a man to be ready for his opportunity when it comes".
I take up this post at a crucial time for our energy security and for our endeavours to tackle carbon emissions. It is clearly a complex and wide-ranging brief, and one of the most important in Government. I have been getting up to speed swiftly and I am determined to get started; with two priorities in mind - growth and consumers.
Firstly, the energy sector is a key driver of growth and investment in infrastructure. The sector currently accounts for around half of all industrial investment in the UK. This is central to the Government's macro-economic ambitions for the economy and crucial for wider society.
Secondly, an issue that affects us all is what we pay for our energy as consumers and businesses. I know from the letters and emails I get from my constituents in South Holland and The Deepings that energy bills really matter - especially with winter approaching.
Old coal and nuclear power stations are coming to the end of their lives. We face a race against time to ensure our energy security. We need to secure £110billion of investment in a secure, diverse and low carbon power mix. It is a huge challenge, but an equally huge opportunity, with the Coalition's reforms to the electricity market having the potential to support a quarter of a million jobs, many of these highly skilled. New nuclear, gas-fired power stations, carbon capture and storage and renewable energy will bring new investment to all parts of the country, developing supply chains which won't just serve the UK market, but the global market too.
The interests of consumers will be central to everything we do. Building a genuinely sustainable energy policy means constructing one that has the interests of consumers, our economy - as well as the environment - at its heart. The Government has already made great strides this year, delivering money off energy bills for around two million households, including around 700,000 of the poorest pensioners. Later this year, we will have the framework in place for the Green Deal, our ambitious home-improvement programme. This scheme will enable people to make their homes cosier and reduce the amount of money spent on heating.
People must be confident that we are doing all we can to reduce the impact of our policies on energy bills. I am determined that we continue to base our policy on the best available evidence, so that we do not subsidise any technology by one penny more than is necessary.
Over the coming year, there will be a number of important milestones - we have a Bill to take through Parliament, which will reform the electricity market and some tough decisions to make that will shape the way we generate and consume energy for decades to come. I look forward to sharing this incredibly exciting journey with Parliamentary colleagues.
Published 8 October 2012