Potential local TV locations revealed
Sixty five towns and cities are in the running to pioneer the UK's first local television services.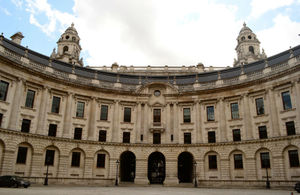 Culture Secretary Jeremy Hunt has today announced the areas which have been identified by Ofcom as suitable for local TV.
 A map has been published today detailing areas across the UK from Aberdeen to Plymouth and Londonderry to Norwich which can make the case to enjoy the service.
"These new local TV services will be a fundamental change in how people get information about their own communities and how they hold their representatives to account," Mr Hunt said. "There's a huge appetite for local news and information in communities the length and breadth of the country. I want people to be able to watch television that's truly relevant to them."
The first licences will be open to bidders in just a few months and a consultation has been published today asking the potential towns and cities why they think they should be among the first selected to bid for a local TV licence. It is expected that the initial list will be narrowed down to about 20 contenders for the first set of licences before the end of the year.
Regional summits
The Government is also seeking views from potential multiplex operators asking them which locations they think will make their model a success.
Mr Hunt will hold a series of summits around the country in the next few weeks to discuss these issues and how local TV could provide a valuable service in different communities.
The framework for local TV, published last month and currently being consulted on, confirmed that a block of geographic interleaved (GI) spectrum will be awarded to a single multiplex licence holder, which will carry local services licensed by Ofcom. The 65 areas were identified by Ofcom following a detailed analysis of towns and cities which have good GI spectrum coverage from existing transmitters.
Further information
Published 17 August 2011