Press release
Post Office wins contract to provide DVLA services
Secretary of State for Transport announces DVLA is awarding a contract to Post Office Ltd to provide services from their post office network.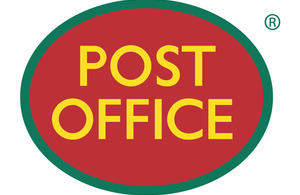 Motorists will continue to be able to access DVLA services locally to tax their cars and apply for driving licences after the Secretary of State for Transport today (13 November 2012) announced DVLA is awarding a new contract to Post Office Limited to provide DVLA's services from their post office network.
A new seven year contract will run from 1 April 2013 until 31 March 2020, with the option of an extension for up to a further three years. In addition to DVLA services, the contract also gives scope for the winning bidder to provide services to the public for other government departments.
The current DVLA front office counter services contract is operated by Post Office Limited and is due to expire on 31 March 2013.
Secretary of State for Transport, Patrick McLoughlin said:
I congratulate the Post Office and am confident they will deliver an excellent service to motorists throughout the country.

This contract also provides value for money for the taxpayer, resulting in savings of between £13 million and £15 million a year and demonstrates how serious we are about making savings within government.
The scope of the contract is for all existing DVLA related Post Office services, such as applying for tax discs and driving licences and some new services currently offered through DVLA local offices, such as the provision of duplicate licences and licensing of Heavy Goods Vehicles.
These additional services will now be available at the Post Office's network, giving better accessibility to DVLA's services to motorists.
Notes to editors
The new seven year contract could be worth in the region of £450 million.
Under the contract Post Office Ltd will initially offer DVLA services at over 4,700 outlets (as currently) for vehicle tax and vehicle transactions, 750 of which will also cater for driver licensing transactions. Depending on the demand for similar services across Government, the Post Office is likely to offer these services at more of their outlets.
The DVLA has decided to award the contract following a rigorous and extremely competitive process that followed a pan-European advertisement placed on 17 December 2011. There were initially three bidders, narrowed down to two for a process of competitive dialogue that was completed in early October. Preparation of bids by suppliers, evaluation and assurance processes by DVLA have just been completed.
Press office
DVLA Press Office
Longview Road
Morriston
Swansea
SA6 7JL
Email press.office@dvla.gsi.gov.uk
Telephone (only for use by journalists and the media): 0300 123 0791
Telephone (out of office hours – only for use by journalists and the media): 0300 123 2407
Published 13 November 2012