News story
Pop stars launch Poppy Appeal
A pop concert for Armed Forces families will kick off the Poppy Appeal 2013 today.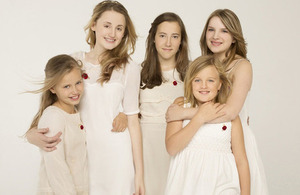 This is an apt way to start the national fundraising campaign, organised by the Royal British Legion, as the focus of this year's appeal is Armed Forces families.
Thousands of service personnel and their families will wear their poppies with pride during the concert at RAF Northolt this evening, which will include performances by The Saturdays and X Factor boy band Union J.
And The Poppy Girls, a girl group formed from Armed Forces families, will sing the official Poppy Appeal 2013 single, 'The Call (No Need to Say Goodbye)'.
VIDEO: The Poppy Girls – 'The Call (No Need to Say Goodbye)'
The Poppy Girls – 'The Call (No Need to Say Goodbye')
Among those attending the concert will be 32-year-old Lance Corporal Cassidy Little, from 42 Commando Royal Marines, who was seriously injured by an improvised explosive device in Afghanistan in May 2011; losing his lower right limb in the incident.
Lance Corporal Little participated in a theatre project run jointly by the Legion and the Theatre Royal Haymarket Masterclass Trust to aid the recovery of wounded, injured and sick service personnel, playing the lead role in The Two Worlds of Charlie F.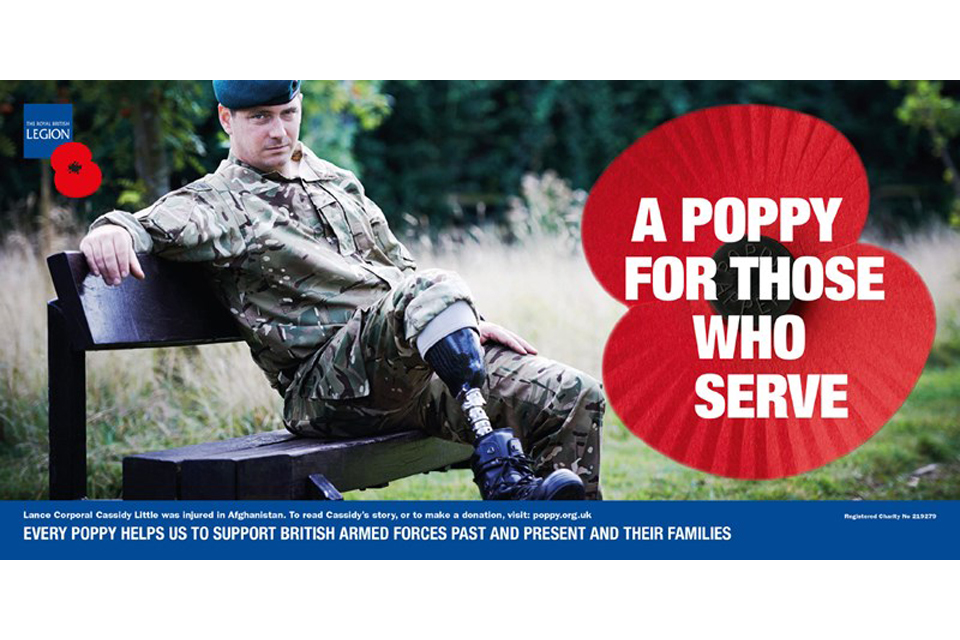 Lance Corporal Little said:
The theatre project funded by the Royal British Legion was a turning point in my recovery. While the medical teams put my body back together, taking part in the play 'The Two Worlds of Charlie F' gave me back my self-esteem and confidence when it was at its lowest ebb.

I've now started an acting career and I know the Legion will support me and my family, as it does with hundreds of service personnel every year in the transition from military to civilian life.
The Legion's national fundraising target for 2013 is £37 million, which will allow the charity to continue its vital work delivering direct, practical care and support to members of the Armed Forces community in need.
The Royal British Legion Director of Fundraising, Charles Byrne, said:
We support the entire Armed Forces community past and present, but families are at the heart of the Poppy Appeal in 2013.

We recognise the strength of mothers, fathers, partners and kids in Armed Forces families, who serve alongside their loved ones every single day, and often need practical care and advice too.

We're encouraging people to dig deep for the Poppy Appeal so we can continue providing this vital support to individuals whether they're still serving, transitioning back to civilian life or have left the services, but importantly to their dependants too.
Every poppy helps raise the £1.6 million needed by the Legion each week to deliver practical help and advice to the Armed Forces community.
Visit the Legion's Poppy Appeal microsite for more information.
Published 24 October 2013