News story
Policing Minister visits Police Treatment Centre
Mike Penning sees how centre is benefiting from £500,000 of government funding.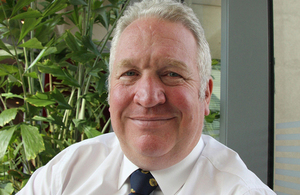 Policing Minister Mike Penning today visited the Police Treatment Centre in Harrogate, where he toured the facilities and met officers whose lives have been rebuilt by the work of the centre.
Police Treatment Centres provide tailored assistance for officers dealing with physical injuries and mental health illnesses which developed on or off duty.
The treatment centres in North Yorkshire and Perthshire help over 4,000 serving and retired officers each year. The Harrogate centre recently benefited from a government grant of £500,000, part of £2m allocated to enhance existing Police and Fire Service Treatment and Rehabilitation Centres so ambulance and search and rescue personnel can also benefit from the facilities.
Essential work
Policing Minister Mike Penning said:
Police officers protect our communities at all times and regularly put their lives at risk in the line of duty.

I am so pleased to see first-hand the excellent facilities available at the Police Treatment Centre in Harrogate and I am delighted that the government has provided the centre with £500,000 to develop and enhance its essential work.

The treatment available here has a transformative effect on officers' lives and helps them and their families through physical injury, mental health illness and bereavement so they can continue the vital work they do.
Published 18 November 2014