News story
Policing minister visits Newcastle and Manchester
Policing Minister Nick Herbert visited Northumbria and Greater Manchester to promote the benefits of Police and Crime Commissioners.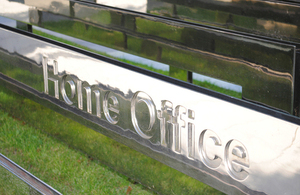 The new posts will be elected by the public in the 41 forces across England and Wales, excluding London, in just eight months' time.
During the visits, he went on the beat with officers in Newcastle and met young people involved in an education project in Manchester. He also spoke to representatives from local authorities, criminal justice, voluntary, community safety and health organisations.
More accountable
He said:'The arrival of Police and Crime Commissioners (PCCs) will be the most significant democratic reform of policing in our lifetime.
'From November, people in Northumbria and Greater Manchester will have a stronger voice in how their streets are policed and will be able to turn to their PCC to hold the police to account on their behalf.'
The job of PCCs will be to:
cut crime and deliver an effective and efficient police service
consult with the public to set policing priorities
ensure local and national priorities are suitably funded by setting a budget and the local precept
hold to account the local chief constable for the delivery and performance of the force
ensure community needs are met as effectively as possible and deliver a real, tangible difference to the lives of the electorate they represent
Elections will be held on 15 November.
Published 7 March 2012