Policing minister visits Hertfordshire
Nick Herbert visited Hertfordshire Constabulary police headquarters in Welwyn Garden City to meet police officers and staff.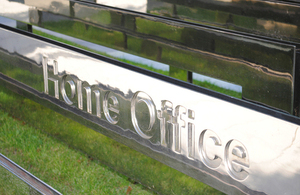 Among topics discussed by the minister was the forthcoming election of Police and Crime Commissioners, who will be voted in by the public in November.
Putting the public in the driving seat
The minister explained the role of the Commissioners and how they will bring more democracy to policing.
He said: 'Police and Crime Commissioners will give the local community a voice in policing.
'It will put the public firmly in the driving seat and, if the Police and Crime Commissioner does not meet their expectations, then they have the choice to vote differently in future.'
Meeting the frontline
Nick Herbert was given a guided tour of the Major Crime Unit - run jointly with the neighbouring Bedfordshire force. He also met neighbourhood officers PC James Tassell and Sgt Malcolm Dey out on the beat in the town centre.
Published 15 February 2012