Police report will help make savings
Front line definition by Her Majesty's Inspector of Constabulary will help forces prioritise says minister.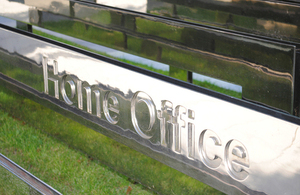 A report out today which helps define the front line has been described by Nick Herbert as being 'a significant step' in helping forces protect vital services while making financial savings.
Following a request by the policing minister, members of the public and police representatives were asked by Her Majesty's Inspector of Constabulary (HMIC) about what they considered to be 'front line' work.
Forces were also asked to determine the amount of officers available to the public at particular times of the day and night.
Measure of agreement
Today's report says 'there is a measure of agreement, but by no means complete agreement, that the front line amounts to around two thirds of the police workforce across England and Wales.'
It also says that 61 per cent of police officers and PCSOs in England and Wales are in visible roles, for example, responding to calls from the public and patrolling neighbourhoods.
Efficient use of resources
Nick Herbert said that the report gives some useful insights: 'We have always been clear that police forces can make the savings needed while protecting front line services and prioritising the visibility and availability of policing.
'As this HMIC report shows, a third of human resources are not on the front line. This is a clear indication that there is room for significant savings in back and middle offices.
'Front line services can also be improved by more efficient use of resources. The quality of policing is not only about the numbers of people in the frontline - it is about how well they are deployed.
'The report also reveals that some forces have twice the visibility and availability of policing as others, again showing that the issue is how resources are used.
'The government will continue supporting forces by scrapping bureaucracy and driving more efficient procurement.'
Legislation
The Police Reform and Social Responsibility is currently going through Parliament.
This legislation aims to make the police service more accountable to local people and tackle alcohol-related violence.
Find out more on this website.
Published 29 March 2011