Police must remain visible despite cuts
Nick Herbert says the police must do everything possible to cut costs and use resources better.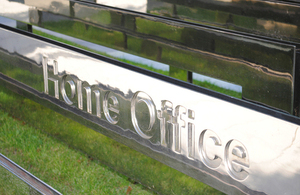 In an article for Police Review, Policing Minister Nick Herbert calls on the police to get involved and tell the government how they can help save money while protecting services to the public. 
The government's public spending website gives everyone the chance to say how they think we can keep police on the streets, despite the cuts.
Police must be visible and accessible
Mr Herbert said, 'police and PCSOs must remain visible in the community and be as accessible as possible to the people who need them. That is why we will do whatever we can to help police protect the frontline.'
Options could include greater cooperation between police forces, smarter use of staff and reducing paperwork.
Read the full article
Published 23 July 2010