Police funding settlement announced
The detailed breakdown of how government funding for the police will be allocated across individual forces was announced today.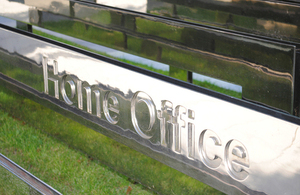 The four-year settlement will see every police force in the country bear a fair share of the deficit-tackling measures outlined by the Treasury in the October Spending Review.
The Police Service has also been given a greater say over how to spend their money with a new simplified funding system.
Neighbourhood policing fund
As part of the settlement, the Neighbourhood Policing Fund will remain for two years to help chief constables protect visible local policing, and a specific fund for counter-terrorism will be maintained to ensure forces are able to deal with the continuing terrorist threat.
The settlement will also see a number of other funds brought into the main grant, giving police forces as much discretion as possible over how to spend their money.
The settlement follows the October Spending Review, which set out how total funding to the police will reduce by 20 per cent in real terms over the next four years, or 14 per cent once council tax precept forecasts are taken into account. Every force has the ability to reduce the impact of the reductions to government grants being set out today by receiving their precept.
It also follows a report by Her Majesty's Inspectorate of Constabulary showing the police could save £1bn a year by the least efficient forces matching the most efficient, without reducing the visibility and availability of policing.
Treating every force equally is a transparent approach, it gives them the ability to plan effectively for the future, and is the basis on which they are already working.
Challenging reductions
Policing and criminal justice minister Nick Herbert said: 'These reductions will be challenging but the government is clear that forces can make the necessary savings while protecting the frontline and prioritising the visibility and availability of policing.
'The government will play its part by reducing bureaucracy, driving more efficient procurement, and working with forces to ensure that the savings of over £1bn a year identified by Her Majesty's Inspectorate of Constabulary are delivered.'
In addition to the police settlement, Olympic safety and security has been protected to ensure the safety of all those participating, watching and visiting the Games.
A £600m funding envelope will remain available although the government is confident it can deliver the full programme for Olympic safety and security for around £475m.
A further £280m will be made available to the London Organising Committee (LOCOG) to meet venue security costs, a substantial investment to ensure the 2012 Olympics are safe and secure.
The settlement also set out police capital grants for the next four years. They will be allocated in the same way as the core grant, with each force treated equally.
Notes to editors
For more details, contact the Home Office Newsdesk on 020 7035 3535.
Published 13 December 2010