Police funding settlement announced
Police authorities in England and Wales were today told how much cash they will be given by central government.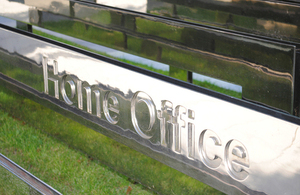 In a written statement to parliament,minister Nick Herbert set out a new four-year settlement of government funding for the police - broken down by police authority - to help forces plan their budgets more effectively.
The amounts allocated follow the October Spending Review, which set out a reduction to police funding of 20 per cent by 2014-15, or 14 per cent once council tax precepts are taken into account.
This percentage is calculated in 'real terms' which means it has been adjusted for changes in purchasing power over time.
Challenging reductions
Nick Herbert said: 'These reductions will be challenging but the government is clear that forces can make the necessary savings while protecting the frontline and prioritising the visibility and availability of policing.
'The government will play its part by reducing bureaucracy, driving more efficient procurement, and working with forces to ensure that the savings of over £1 billion a year identified by Her Majesty's Inspectorate of Constabulary are delivered.'
Neighbourhood police
Cash for neighbourhood policing - which sees specialist teams working directly with residents to tackle crime - is allocated separately.
In 2011-12 funds of £340m will be made available, with £338m the year after.
Around 90 per cent of this money will go towards police community support officers and this will contribute up to 75 per cent of salary costs.
The remaining quarter of salaries will be funded by the police, councils, businesses and other organisations.
Security budget
The counter terrorism budget has been prioritised, with £567m allocated for 2011/12.
In addition, £600m will be made available for safety and security during the London Olympics in 2012. However, the government is confident it can deliver this for around £475m.
Published 13 December 2010