News story
Police and crime commissioners debate will continue
The government has today made clear its commitment to introducing directly-elected police and crime commissioners.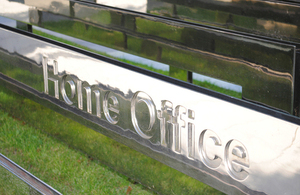 This follows a vote in the House of Lords yesterday on an amendment to the Police Reform and Social Responsibility Bill, which would see police and crime commissioners appointed by a panel, rather than elected by the public.
The commitment to introduce directly-elected individuals to hold the police to account on behalf of the communities they serve is in the coalition government agreement, and is a key part of making the police more accountable to the public.
Debate will be considered
A Home Office spokesman said: 'The election of police and crime commissioners is a clear coalition agreement policy.
'So while we will consider the debate in the Lords, we will look to redress this in the Commons.'
You can find out more about the passge of a bill on the Parliament UK website.
Published 12 May 2011