Police and Crime Commissioners - 'big job for a big local figure'
Being a Police and Crime Commissioner is a 'big job for a big local figure', the Prime Minister said today.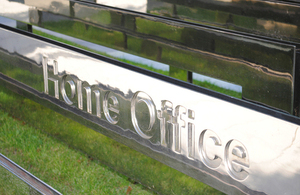 With just under six months until the vote for the country's first Police and Crime Commissioners (PCCs), David Cameron wrote to regional newspapers around the country saying it was a post for people from all backgrounds - not just politicians.
He said: 'This is a big job for a big local figure. It's a voice for the people, someone to lead the fight against crime, and someone to hold to account if they don't deliver.
'And with elections now just six months away, my message today is that this is the time for great candidates to come forward.'
PCCs will bring a democratic voice to people in 41 police forces across England and Wales (outside London), replacing the current system of police authorities. They will not interfere in operational decisions, but will set the direction for chief constables. PCCs will be driven by one clear aim - to use the backing they have received from the public to deliver a real, tangible difference to the lives of the people they serve by cutting crime.
Elections will take place on November 15, but the Prime Minister stressed candidates do not have to be from political parties.
He said: 'This isn't just for politicians, but community leaders and pioneers of all sorts. People with real experience who've done things and run organisations, whether they are charities or companies.
'Whatever their background, they will need to be outstanding leaders ready to take a really big role on behalf of all of us.'