PM Statement on European Council
The Prime Minister has delivered a statement on the European Council this afternoon.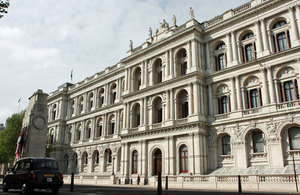 Adressing the House of Commons, Prime Minister David Cameron spoke about last week's European Council meeting. Areas of discussion, highlighted by the Prime Minister, included: efforts to secure economic growth in Europe, the forthcoming G20 meeting in Canada, and the implementation of UN sanctions on Iran.
Read more about the Council meeting and the Prime Minister's statement on the Number 10 website.
Published 21 June 2010