Plutonium consultation launched
The Government today opened a consultation on the long-term management options for the UK's existing civil plutonium stocks. The UK's civil…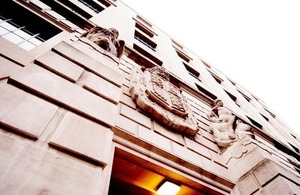 The Government today opened a consultation on the long-term management options for the UK's existing civil plutonium stocks.
The UK's civil plutonium is housed in safe and secure bespoke facilities at Sellafield and Dounreay pending a final decision on the best long term solution for its management.
The paper set out three options for the long term, which are:
Reuse as fuel. This would see the material contributing to fuel stocks for new or existing reactors and ultimately being disposed of as spent fuel.
Immobilisation and direct disposal as waste.
Continued long term storage.
This consultation sets out that the Government's preliminary view is that the best prospect of delivering a long-term solution for plutonium management is through a reuse as MOX (mixed oxide) fuel option.
MOX fuel fabrication is a proven and available technology that offers greater certainty of success, whilst allowing use of the inherent energy resource of the plutonium. This creates a proliferation resistant waste-form that is consistent with existing plans to dispose of spent fuel in the UK. The costs of managing plutonium by this route are similar to the estimated costs of direct disposal of the plutonium as a waste.
Lord Marland of Odstock, Parliamentary Under-Secretary of State for Energy and Climate Change said:
"There are currently no final plans for how the UK's plutonium should be managed in the long-term. It is high time that we got to grips with this and developed a coherent and comprehensive plan for dealing with the issue.
"We are keen to assess all the options for affordability, deliverability, value for money, safety and security."
---
Notes for editors
To read the consultation in full please visit the consultations page of the DECC website.
A decision on the policy for long-term plutonium management will be made by the Government. The NDA provide advice to Government and as holders of the UK's plutonium will be responsible for developing a strategy to implement Government policy.
The consultation is open until 10 May 2011.
Published 7 February 2011