News story
Platform Evacuation off Shetland
HM Coastguard assisted with the precautionary evacuation of 115 personnel from the Thistle Platform, located approximately 125 miles North East of Shetland.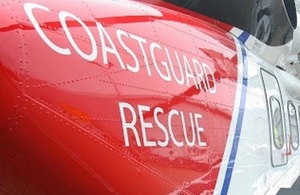 The coastguard rescue helicopter based at Sumburgh in Shetland as well as two other aircraft from Norway transferred the personnel to other operating platforms in the area. Due to poor weather conditions in the area, transfer by helicopter was the safest option.
The platform, located approximately 125 miles north east of Shetland. (Addition 11.13am 22/10/19 - just over 100 nautical miles north east of Lerwick).
Published 23 October 2019