Press release
Plans to establish Open Data Institute published
Plans were published on May 22 2012 to establish an Open Data Institute in London.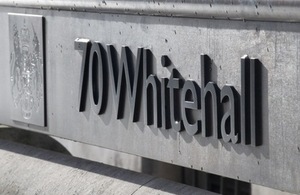 Plans were published today (222 May 2012) to establish an Open Data Institute in London.
The Open Data Institute (ODI), the first of its kind in the world, will become the 'go to' venue for those seeking to create new products, entrepreneurial opportunities and economic growth from open data.
The initial focus will be on incubating and nurturing new businesses exploiting open data for economic growth. The ODI will also promote innovation and help develop skills to drive business opportunities that use open data. The aim is for the ODI to be open for business by autumn 2012.
Minister for the Cabinet Office Francis Maude said:
We don't just want to lead the world in releasing government data - our aim is to make the UK an international role model in exploiting the potential of open data to generate new businesses and stimulate growth.

The Open Data Institute is a big step towards this. Establishing a centre of excellence and expertise in the heart of technology start-ups will support the very best UK talents to innovate and drive value from the data this government is opening up.
The ODI will be co-directed by Professor Sir Tim Berners-Lee and Professor Nigel Shadbolt, and based in Shoreditch, East London. Developed with help from the government's innovation agency, the Technology Strategy Board, the government has committed up to £10 million over 5 years to support the ODI.
Read the ODI Implementation Plan.
Published 22 May 2012