Planning applicants no longer face threat of double charging
New changes to planning laws will ensure planning applicants no longer face the threat of being double charged a costly planning levy for local…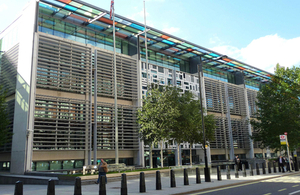 New changes to planning laws will ensure planning applicants no longer face the threat of being double charged a costly planning levy for local infrastructure, Planning Minister Nick Boles has confirmed.
The possible double charging has been identified by builders and developers as disproportionate and making key development and regeneration proposals unviable that would bring locally-supported homes and jobs.
Under the proposed change, applicants will be able to amend planning conditions on existing consents to make them feasible without having to pay another Community Infrastructure Levy on the same development.
Leading British developer Land Securities has announced it will proceed with an estimated £350million scheme that will deliver 2,500 jobs as a result of the proposed changes.
Planning Minister Nick Boles said:
Stopping this unnecessary double charging is an important step in the Government's bid to do all it can to get the economy growing by supporting locally-led sustainable development.

This is just one of many measures we have committed to in order to unblock barriers to growth and to make the planning system simpler and more effective.
The Community Infrastructure Levy helps support growth by contributing to essential infrastructure. Funds are raised from developers undertaking new building projects and can be used to fund a wide range of infrastructure that is needed as a result of development, including new or safer road schemes, flood defences, park improvements, green spaces and leisure centres.
The draft regulations laid in parliament - and soon to be debated - include measures to stop applicants being charged the levy twice, if they amend existing planning consents through Section 73 of the Town and Country Planning Act 1990.
Images
Published 19 October 2012