News story
Plan to publish historical police records announced
Working group to be set up by Home Office to consider how police records can be made more accessible and transparent.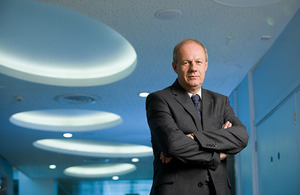 Proposals for making historical police records public were announced today by the Home Office following a recommendation by the Hillsborough Independent Panel.
A working group will now be set up to consider how records can be made more accessible and transparent.
One option would be to add English and Welsh police forces to the Public Records Act 1958, bringing them in line with central government departments.
Police forces would then be required to review 30-year-old records and transfer those which meet pre-determined criteria to an archive where members of the public can view them.
They would be able to retain some records, such as crime scene evidence, for longer periods if they could show they were needed for current or future work.
Recommendation
This idea was recommended by the Hillsborough Independent Panel in their report into the 1989 disaster.
The panel highlighted that police records which would not normally have been accessible were made available to them on an exceptional basis.
Policing Minister Damian Green said:
The work of the Hillsborough Independent Panel showed how hugely significant information can be found in historical police records and we should learn from their experience.

It makes sense to consider how to bring the police in line with other public bodies, including the government, which already makes records accessible after a certain period of time.

The government is determined to ensure the work of the police is as transparent as possible and this working group will explore how this might affect police records.
The working group will report back to the Home Office with a clear proposal and action plan by the end of June 2014.
Published 31 October 2013