News story
Pioneering Royal Navy women meet across generations
A 92-year-old heroine of the Second World War met a female air engineer officer in the Royal Navy this week.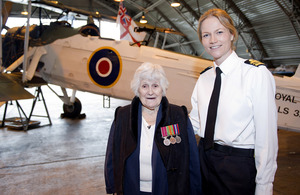 Wren Booth, today known as Beth Hutchinson, was awarded the British Empire Medal for her outstanding bravery in 1944; the first to be awarded to a female in the Royal Navy.
Visiting Royal Naval Air Station Yeovilton to commemorate the honour, Beth met another pioneering woman, Lieutenant Commander Polly Hatchard.
On the night of 18 November 1943, near Royal Naval Air Station Machrihanish in Scotland, Wren Booth, with complete disregard for her own safety, dragged a Fleet Air Arm observer from a crashed Swordfish aircraft. She removed his smouldering clothing with her bare hands, beating out the flames while explosions in the aircraft scattered debris over them. She drove the airman 9 miles to a doctor, but by the time she arrived he had died.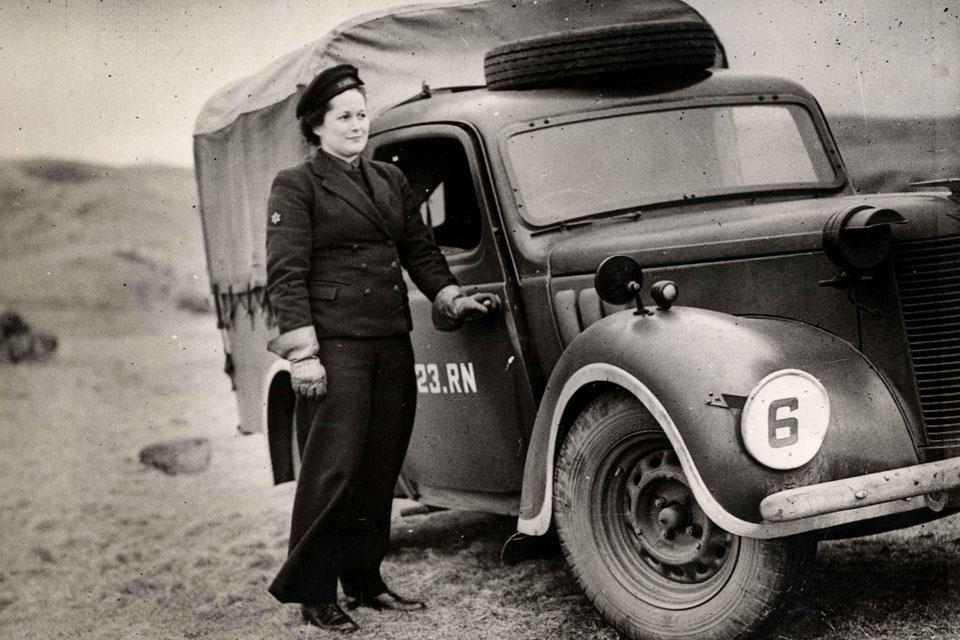 When Beth arrived at Buckingham Palace to receive her medal from King George the sixth on 16 May 1944 she was the only woman amongst nearly 300 men. Recalling her visit, she said:
I didn't know how to curtsey so I had all these men outside the throne room of Buckingham Palace showing me how to curtsey; you wouldn't believe it. It was such good fun and we did laugh.
Beth, now a great-grandmother, reminisced with Lieutenant Commander Polly Hatchard about her life as a Wren in the Second World War. Lieutenant Commander Hatchard is currently the senior air engineer officer for the Lynx Wildcat Maritime Force - the Lynx being the Royal Navy's next generation of helicopter.
Lieutenant Commander Hatchard said:
I have always been interested in engineering and studied mechanical engineering at Bristol University. My maternal grandfather was a naval commander, my paternal grandfather one of the few surviving Battle of Britain pilots, and my father is also a civilian pilot. I joined principally because of these role models.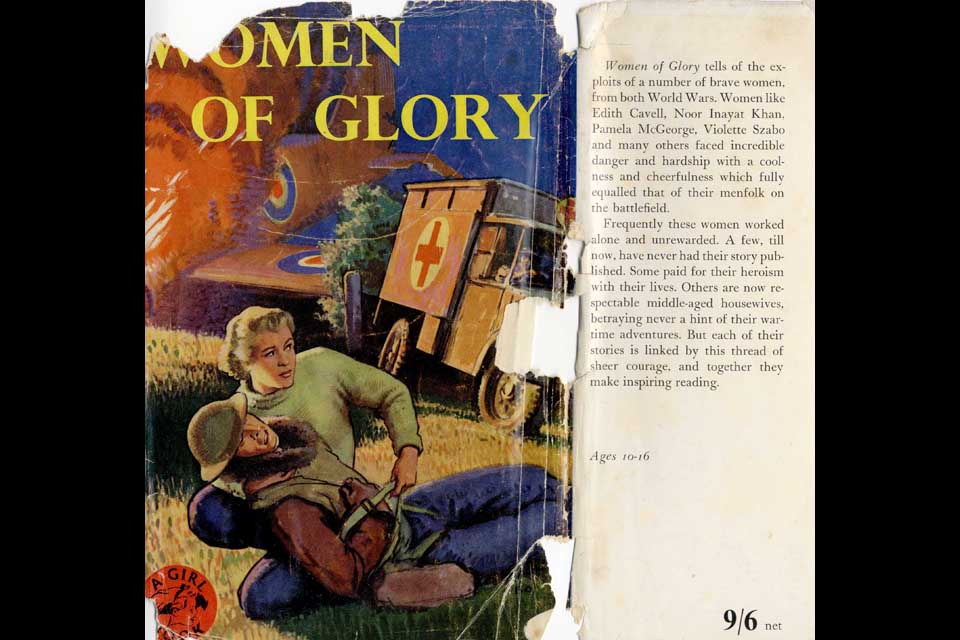 Lieutenant Commander Hatchard has achieved a great deal in her 12-year career, including the accolade of first female in the Royal Navy to reach the South Pole.
Lieutenant Commander Hatchard 's career has not stopped her from enjoying family life, having 2 children under 5 years old. As Beth listened to Lieutenant Commander Hatchard, she said it was:
something that would have been unheard of back in my day. You had to leave the Navy to get married and have a family in those days.
Lieutenant Commander Hatchard said:
Beth is an absolute inspiration; 70 years ago she got stuck in and went into lifesaving mode without a consideration for her own personal safety. It has been such a pleasure to meet a lady who has paved the way for women in the Royal Navy today. Beth and her story are sensational.
This story features on the International Women's Day 2013 interactive map, where you can find lots more news about remarkable women from the UK and around the world.
Published 7 March 2013