Pilot scheme for domestic violence victims to continue
Victims of abuse who have no access to public funds because of their immigration status will continue to get help, the Home Secretary confirmed.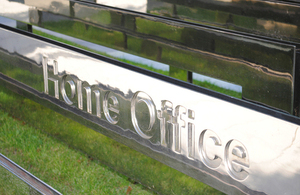 Theresa May confirmed that a pilot scheme - which has helped more than 250 women since its launch - will continue until March 2011. 
The Home Secretary also committed to finding a long-term solution to make sure victims are protected after that.
Access to support
The scheme - run by charity for vulnerable women Eaves Housing for Women Ltd - provides support to victims in the UK on a spouse or partner visa who have been forced to leave their home because of domestic violence.
Before the pilot began in November last year, women in this situation would not be eligible for state benefits or housing, as leaving the family home invalidates their visa.
Unique opportunity for real change
Speaking at a Women's Aid conference, the Home Secretary and minister for women and equalities said that stopping violence against women would be a 'priority for the government.'
She said, 'I believe I have a unique opportunity to bring about real change to the lives and the status of women in this country and my ambition is nothing less than ending violence against women and girls.'
Rape crisis centres
The Home Secretary also confirmed that the government would reverse the decline in rape crisis centres. It will look at how to fund 15 new centres, and how to provide more stable funding for existing centres. 
The government will also respond in full to Baroness Stern's independent review into the handling of rape complaints.
She said, 'Today I can confirm our commitment to continue funding the "no recourse to public funds" scheme and to more long-term, stable funding for rape crisis centres to support the many women who experience abuse. As well as this we will work towards providing real solutions to prevent violence against women from happening in the first place.'
Published 16 July 2010