News story
PHE report encourages organisations to address the health needs of young people
PHE publishes 'Improving young people's health and wellbeing' framework to address the health needs of young people.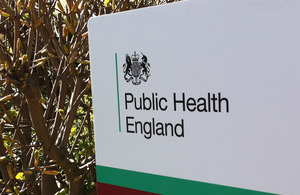 PHE continues to see poorer outcomes for young people in England when compared to many other high-income countries: teenage birth and abortion rates remain among the highest in Europe, and the proportion drinking alcohol is still well above the European average. Inequalities also persist, with poor health outcomes more common among the poorest young people.
Professor Kevin Fenton, National director of Health and Wellbeing, Public Health England, said:
Addressing the specific health needs of young people is critical to ensuring their future health and happiness. While there have been falls in the numbers of young people drinking smoking and taking drugs, there is a lot more to be done to improve health outcomes.

As part of Public Health England's role to provide evidence based advice to local authorities, this framework will provide valuable practical support to councillors, health and wellbeing board, commissioners and service providers and encourages an approach focused on wellbeing and resilience.
Emma Rigby, Chief Executive of the Association for Young People's Health, who worked closely with us on the development of the framework, said:
The framework is an excellent springboard for local areas to recognise the unique health needs of young people and to address them. We hope it will encourage the design and commissioning of youth-friendly services and result in a new health offer for young people.
Young people think about their health holistically. To encourage organisations working both locally and nationally to think in the same way about young people's health, the framework gives 6 principles:
put relationships at the centre
focus on what helps young people feel well and able to cope
reduce health inequalities
champion integrated services
understand changing health needs as young people develop
deliver accessible, youth-friendly services
The transfer of public health responsibilities to local authorities presents an important opportunity for local areas to improve health and wellbeing outcomes for young people and reduce inequalities. To tackle the needs of their young people, PHE recommends that we promote good health, prevent poor health and provide targeted services when they are needed. In doing this, it is important to focus as much on building resilience as addressing specific health concerns.
At the same time as publishing the report, PHE has set up a free dedicated section on its National Child and Maternal (ChiMat) Health Intelligence Network website for local areas to find out the state of young people's health in their localities.
Notes
When considering young people's health and wellbeing, PHE looks at those in the population aged 10 to 24 years.
Published 29 January 2015