News story
Peterborough City Hospital: Monitor reluctantly allows delay in tender
Healthcare commissioners in Cambridgeshire must draw up detailed plans for the health services their patients need over the next few years.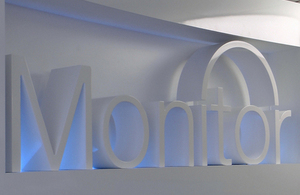 This is so they can secure a sustainable future for Peterborough City Hospital.
Monitor has agreed a short delay in the search to find a business partner to help Peterborough and Stamford NHS Foundation Trust make the best use of spare space at the city's private finance initiative-funded hospital.
The trust is currently only able to balance its books through a £40 million annual subsidy from the Department of Health. After Monitor sent in a team of experts last year, the trust board agreed to implement a recovery plan that included inviting bids from other providers to make better use of the under-used estate, develop new services and generate extra income.
However, the lack of clarity about long-term commissioning plans now threatens to stall the tender, with potential bidders making clear they would demand a premium on their costs to cover the risk.
The trust and its local partners, including commissioners, have requested a delay to enable Cambridgeshire and Peterborough Clinical Commissioning Group to develop a strategic plan for the local health economy.
Monitor has agreed to put the tender process on hold until the end of March next year, on the expectation that:
the trust must take all possible steps to firm up its plans to find a partner from either the NHS or independent sector, so that the tender goes ahead after 31 March 2015
the trust must continue to deliver further efficiency savings to help reduce the deficit; it achieved £13 million savings in 2013/14 and plans a similar sum this year
Monitor has asked NHS England to help ensure the commissioners are able to deliver an adequate strategic plan for the local health economy on time
David Hill, Enforcement Director for Monitor, said:
We are disappointed by this delay. The public wants NHS resources spent on treating patients, not on propping up the costs of under-used buildings. All the parties in the local health economy signed up to the recovery plan for the trust, but at their request we have reluctantly agreed to a delay.

The local commissioners must now act swiftly and decisively so that patients of Peterborough hospital can be reassured about the future of their health services.
Published 8 August 2014