News story
Personal Independence Payment films
DWP has published 5 short videos to help give people an overview of the process of claiming Personal Independence Payment (PIP).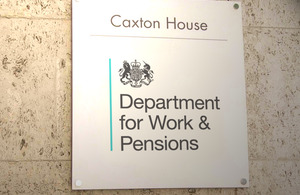 As part of the government's commitment to continuously improve our services, the Department for Work and Pensions (DWP) has today (26 April 2018) published 5 short videos to help give people an overview of the process of claiming PIP.
The videos offer more choice to people who may prefer to get information about PIP through online channels, as and when they want it.
These videos provide information to help explain the key stages in the PIP customer journey. They provide a clear and simple overview of the process – so that people understand what to expect at each step of the way and what they need to do when making a claim.
People can watch individual films or all 5 in order. The information helps people who:
are thinking about making a claim for PIP and want to find out more before they decide
need more information about how long it may take and what they need to do next
These videos are in addition to the range of support for someone going through the claims process, such as the PIP information on GOV.UK and the PIP enquiry telephone line: 0800 121 4433.
What the videos are about
1. Is PIP for you or someone you know?
This film focuses on the steps before the claim and an overview of who might be eligible.
2. Claiming PIP
This film looks at the claim process – making the initial telephone call, when you should get the form and how long you have to complete it.
3. Supporting information for PIP
This film focuses on the supporting information you should include with your claim and why it's important.
4. The face-to-face assessment
This film gives an overview of what to expect if you are asked to attend a face-to-face assessment with an independent, qualified health professional.
5. The PIP decision – key things to know
This film focuses on when a claimant has received a PIP decision letter. It also outlines the importance of reporting any changes in circumstances so that we can ensure the level of benefit they are getting is still right.
Published 26 April 2018