World news story
Personal Assistant for British Embassy Asunción
The British Embassy is looking to employ a full-time Personal Assistant to Her Majesty's Ambassador to the Republic of Paraguay.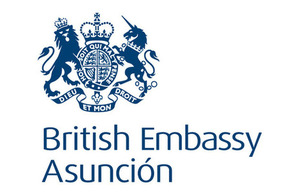 You will ensure the smooth running of the Ambassador's workload and office, providing first-class secretarial and administrative support. You will manage his diary and correspondence; organise regional and UK visit programmes for the Ambassador and those of visitors; and carry out translations in both English and Spanish. You will also be expected to support and lead on the organisation of Embassy and Residence events.
The position would suit a highly organised and confident self-starter with a background in delivering effectively in a similar role. Applicants will have a minimum of 3 years experience in a similar role. You should have excellent interpersonal and communication skills and be able to demonstrate a high standard of attention to detail. A discreet nature is essential. You must be fluent in both written and spoken English and Spanish and have good IT skills. Your language and IT skills will be tested prior to interview if your application is shortlisted.
Applications should be submitted in English to the British Embassy at BE-Asuncion.Recruitment@fco.gov.uk by close of business on 13 July 2013. For the full job description and further details of how to apply, please visit our 'Working for the British Embassy's page.
Published 1 July 2013