News story
People smuggling gang targeted in dawn raids
Arrests made across UK in operation targeting an international gang suspected of smuggling illegal immigrants into the country.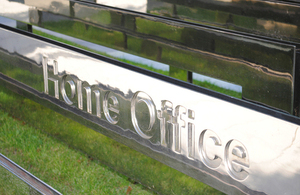 Around 200 officers from the UK Border Agency (UKBA) carried out raids this morning (6 February) in London, Birmingham, Manchester, Coventry, Peterborough, Stoke-on-Trent, Sheffield, Warwickshire and Hampshire.
People smuggling
Today's operation follow a joint investigation between the UKBA and law enforcement agencies in France and Belgium where more than 40 additional raids also took place.
The 20 people arrested are suspected of being part of a criminal network which charged people between £2,000 and £6,000 to dodge immigration controls and smuggle them into the UK in the back of lorries travelling through the Channel Ports.
Immigration Minister Mark Harper said: 'The organised criminal gangs involved in people smuggling prey on the desperation of others in order to line their own pockets. They are also a major factor involved in illegal immigration to the UK.'
Chris Foster, from the UKBA's Criminal and Financial Investigation team, said: 'We believe we have successfully disrupted a significant organised network suspected of being involved in a systematic attempt to evade the UK's immigration controls.'
UKBA officers are now questioning everyone arrested at police stations across the UK. 
Anyone who has information about immigration crime should contact Crimestoppers on 0800 555 111 where anonymity can be assured.
Published 6 February 2013