Press release
People of Wales will benefit from today's Queen's speech, says Secretary of State for Wales
Secretary of State for Wales Cheryl Gillan today welcomed the Queen's Speech and said it would benefit people living in Wales. Speaking following…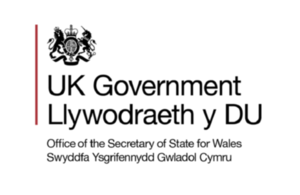 Secretary of State for Wales Cheryl Gillan today welcomed the Queen's Speech and said it would benefit people living in Wales.
Speaking following the speech Mrs Gillan said: "The Queen's speech reflects the first priority of this Government to deal with the deficit and to restore the economy to a firm footing in Wales and  the rest of the UK.  Following on from the coalition agreement it sets out a broad programme of 20 new Bills many of which will have implications for Wales. 
"Importantly, the Queen's Speech reaffirms the Government's wish to work with the devolved administrations of the Welsh Assembly Government and National Assembly for Wales in the interests of Wales and ensures there is no doubt that securing the referendum to allow the people of Wales to decide on further powers for the National Assembly is a priority".
Further details on how the Bills announced today will impact on Wales can  be found here.
Published 25 May 2010