Press release
Pembrokeshire has enormous potential for further economic growth, says Wales Office Minister
Pembrokeshire has enormous potential for further economic growth, said Welsh Office Minister David Jones during a two-day fact finding visit…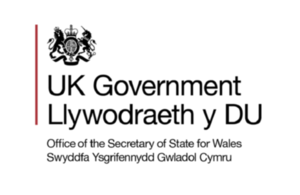 Pembrokeshire has enormous potential for further economic growth, said Welsh Office Minister David Jones during a two-day fact finding visit to the area.
Mr Jones visited Technium Pembrokeshire, the research and development facility in Pembroke Dock that offers support for young companies looking to utilise the area's renewable and sustainable energy resources.
After an update on the local economy and the support provided by the Technium, the Minister met businessmen Iain Russell, of Wavedragon, and Chris Williams of Tidal Energy Limited, who outlined marine energy opportunities in the waters around Pembrokeshire.
He also met with Pembrokeshire County Council Chief Executive Bryn Parry-Jones and the authority's Inward Investment Officer, Tony Streatfield to discuss economic opportunities.
At Fishguard Harbour, Mr Jones was briefed by Stena bosses on the multi-million pound plans to upgrade the port and to establish a marina. He also met Steve Mansel Davies, head of one of the area's largest international road haulage firms, to discuss local transport issues.
Mr Jones said: "It has been a very useful two-day visit to Pembrokeshire, hearing about the challenges facing the local economy as it emerges from recession.
"The area has enormous potential for economic growth, particularly in the areas of energy and shipping. I was therefore pleased to visit Technium Pembrokeshire and also Fishguard Harbour, where I heard about the exciting proposals for redevelopment."
The Minister also visited the village of Dinas Cross, where Pembrokeshire County Council launched its first Good Neighbour scheme three years ago. He discussed the merits of the service with some of the residents and volunteers.
Mr Jones said: "I very much enjoyed my visit to the Good Neighbour Project at Dinas Cross, which is an excellent example of the sort of community scheme that the Government wishes to encourage as part of The Big Society initiative."
Published 4 August 2010