PCCs to play key role in reform of the criminal justice system
Police and crime commissioners will be crucial to a reformed criminal justice system which is more transparent, accountable and responsive.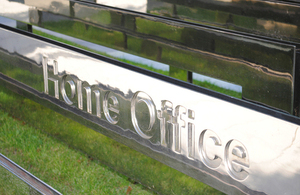 The government plans to change the current criminal justice system into a service where police, prosecution and courts work more effectively together. This will lead to speedier court cases, improved transparency so the public can understand how the system works and engagement with local communities in dealing with low-level offending.
From November elected PCCs will help to forge this change, and with a new responsibility for victims they will want to ensure that crime is tackled effectively and the cycle of re-offending is broken.
Nick Herbert said: 'It is a basic principle of justice that it should be delivered without delay, yet straightforward cases that could be dealt with in days or even hours are taking weeks and months.  Justice delayed is justice denied, and victims are the biggest losers.
'With a stronger role for magistrates, greater involvement of communities and the drive of elected police and crime commissioners, we will forge a system that grips offenders at the earliest point to prevent the slide into more serious offending.
'This new focus on delivering swift and sure justice will support the police, give communities a voice, and reduce crime.'
Local accountability
Police and crime commissioners will be in a unique position to help galvanise the local police, prosecution and courts to work together and focus on preventing crime and reducing re-offending. PCCs will also work with local criminal justice partnerships to implement reform on the ground.
Today's white paper Swift and Sure Justice: The Government's Plans for Reform of the Criminal Justice System also sets out plans to empower police and other criminal justice professionals to exercise their discretion fairly and consistently - through the introduction of a justice test to help police officers on the street decide how best to deal with matters before them and whether an out-of-court sanction, such as a fine or caution, would be appropriate.
Published 13 July 2012