News story
Paula Hay-Plumb re-appointed to The Crown Estate Board
On the recommendation of the Prime Minister, Paula Hay-Plumb is re-appointed as Crown Estate Commissioner.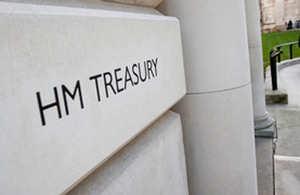 HM Treasury is pleased to announce that Paula Hay-Plumb has been re-appointed, by Royal Warrant, to serve a second term as a Crown Estate Commissioner, subsequent to the expiry of her current warrant on 31st December 2018. Her new term will commence on 1st January 2019 for a period of four years.
Paula is an experienced director in both the public and private sectors, having spent nine years on the Board of English Partnerships (National Regeneration Agency), as well as serving as Corporate Finance and Group Reporting Director at Marks and Spencer plc.
She brings a wealth of experience including other roles chairing the Government's Coalfield Taskforce in 1997/1998; serving as a Non-Executive Director at Skipton Building Society, the Forensic Science Service and the National Audit Office. Paula is currently a Non-Executive Board Member at Hyde Housing Association, the Oxford University Hospitals Foundation Trust and Aberforth Smaller Companies plc and a Trustee of Calthorpe Estates.
Appointments and reappointments of The Crown Estate Commissioners are Crown Appointments made on the recommendation of the Prime Minister.
Non-Executive appointments are made in line with the Governance Code on Public Appointments and regulated by the Commissioner for Public Appointments.
All appointments are made on merit and political activity plays no part in the selection process. However, in accordance with the original Nolan recommendations, there is a requirement for appointees' political activity (if any declared) to be made public. Paula Hay-Plumb has not declared any political activity.
Published 6 December 2018