News story
Patients of Mid Staffordshire NHS Foundation Trust to be treated by neighbouring trusts following transfer of services
Patients of Mid Staffordshire NHS Foundation Trust will be treated by neighbouring NHS trusts following the formal transfer of services on 1 November 2014.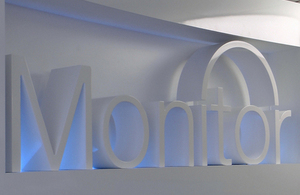 An order confirming the transfer and allowing for the future dissolution of the trust was laid in Parliament earlier today.
Services at County Hospital (formerly Stafford Hospital) and Cannock Chase Hospital will be provided by University Hospitals of North Midlands NHS Trust and The Royal Wolverhampton Hospital NHS Trust respectively. Both hospitals will remain open.
In order for any outstanding criminal cases to be dealt with, a shell legal entity will remain in place temporarily. As such, Tim Rideout, a former primary care trust chief executive, will be appointed as part-time administrator, to work as and when required.
The current trust special administrators (Alan Bloom, Alan Hudson and Hugo Mascie-Taylor) will support the receiving trusts for one week after the transfer of services in order ensure a smooth transition and hand over to Mr Rideout.
Published 24 October 2014