News story
Patients in Lancashire to benefit from improved choice of health services
More patients in Lancashire are expected to be offered a choice of hospital care, following an investigation by Monitor.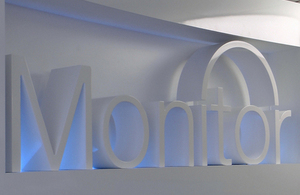 The health sector regulator found that commissioners in the area were not making sure patients were offered a choice of hospital for routine surgery and were failing to ensure patients had information about the different hospitals available.
However, Monitor did not uphold a complaint from Spire Healthcare Ltd that local commissioners were directing patients away from its Spire Fylde Coast Hospital towards a nearby foundation trust.
Since Monitor started its investigation, Fylde and Wyre Clinical Commissioning Group has taken proactive steps to ensure local patients can exercise choice, including providing more information and encouraging GPs to offer different options for their treatment.
However, Monitor believes that plans set out by Blackpool Clinical Commissioning Group do not go far enough to ensure that choice will be offered or that the right to choice will be publicised and promoted.
The regulator will now consult on what steps need to be taken to fix the problems it has found.
Catherine Davies, Executive Director of Co-operation and Competition at Monitor, said:
Patients have legal rights to make choices about aspects of their NHS care and commissioners have an important job to do making sure that patients are offered a choice by their GPs.

Commissioners in other parts of the country will no doubt want to see what lessons they can learn from this case about how to make sure patients are offered a choice and how to promote and publicise those choices.
Published 25 September 2014