News story
Patients benefit from improved performance at foundation trust
Fewer patients at Aintree University Hospital NHS Foundation Trust are developing infections and the organisation has improved the way it is run, following action taken by Monitor.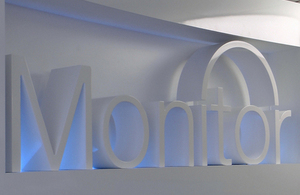 The trust has made significant improvements in its infection control processes, and has made changes to its senior team with the appointment of a new director of nursing and interim medical director.
The health sector regulator stepped in last October because the trust was struggling to cut the number of C. difficile infections picked up by patients.
As a result of the progress made by the trust, Monitor has ended its formal regulatory action but will continue to scrutinise the trust's performance, particularly in A&E where some patients are waiting too long.
Frances Shattock, Regional Director at Monitor, said:
It's good news for patients in the Aintree area that the trust has succeeded in reducing the number of cases of C. difficile at the hospital.

The trust has also taken significant steps to improve the way it is run, so we have ended our formal regulatory action.
The regulator will closely scrutinise A&E performance over the coming months and may take further action if necessary.
Published 8 August 2014