News story
Patients benefit after foundation trust improves quality of care and clinical leadership
Patients are benefiting after a foundation trust in the north of England improved its quality of care and the level of leadership among its clinicians.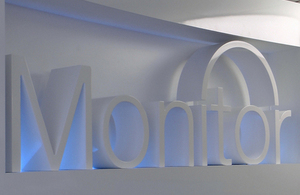 Northern Lincolnshire and Goole NHS Foundation Trust has made significant progress since concerns were identified about its quality of care, staffing levels, clinical leadership and accident and emergency (A&E) performance during the Keogh review.
These improvements led Monitor to remove the trust from special measures in July 2014, and the regulator has now issued compliance certificates that formally recognise the progress made.
During special measures the trust appointed a new medical director to improve clinical oversight and input at board level, and has strengthened clinical leadership. This has increased the focus on the quality of patient care at the highest level.
However, the trust has begun to experience financial difficulties. Monitor is now working to understand the problem further and to explore any required solutions.
Paul Chandler, Regional Director at Monitor, said:
Patients should be pleased to see that the quality of care provided by the trust has significantly improved and that there has been progress in A&E performance and clinical leadership.

The trust has taken a rigorous approach to improving the quality of its services but we are looking into the emerging financial problems.

Monitor will continue to scrutinise the trust's performance and may take future regulatory action if adequate steps are not taken to address its financial sustainability.
Published 21 October 2014