Paterson condemns Derry attack
Secretary of State condemns Londonderry bomb attack from party conference in Birmingham.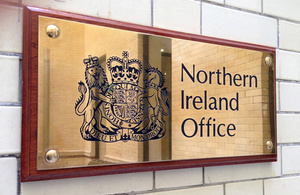 Secretary of State Owen Paterson MP has condemned last nights' bomb attack in Londonderry.
After speaking to Justice Minister David Ford, Mr Paterson, who is attending the Conservative Party conference in Birmingham, said:
The people behind these attacks on the local community have absolutely no political case to argue. They have nothing to say about the future and so cling to a past that everyone else has left behind.
The progress that has been made in Northern Ireland over the years has been hard won. They will not destroy that.
Published 5 October 2010