Press release
Passport price reduction coming in
From Monday people applying for a standard passport will only have to pay £72.50.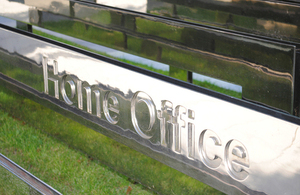 This is a reduction of £5 from the previous cost of £77.50 and will stay in place until March 2015. The price reduction is being introduced after a restructuring programme at IPS, resulting in savings of £40 million in the last financial year.
The UK passport, which is valid for 10 years, is cheaper than the equivalent in Australia (£152) and the USA (£88.36). It is also cheaper than New Zealand, where a five year passport is £77.76.
Immigration Minister Damian Green said:
'It is good news that IPS have made savings which will be passed on to the public who use their services.
'This reduction is due to the hard work of all at IPS and I commend them for their dedication in delivering a stronger and leaner service in these tough economic times.'
IPS Chief Executive Sarah Rapson said:
'The UK passport is one of the most trusted and secure documents in the world and last year we produced 5.4 million.
'I am pleased that we have also been able to deliver a more efficient service whilst maintaining a high standard.
'We are committed to giving fee payers better value for money and this reduction is testament to the hard work of all involved here.'
The savings mean that the majority of passport customers, including children and those who pay extra for a premium or fast track service, will benefit from a fee reduction as follows:
Customer  Service Type Current Fee New Fee Reduction (£)
Adult 32 page Standard  77.50 72.50 5.00
Adult 48 page Standard 90.50 85.50 5.00
Adult 32 page Fast Track (7 day)  112.50 103.00 9.50
Adult 48 page Fast Track (7 day)  120.50 111.00 9.50
Adult 32 page Premium (4 hours)  129.50 128.00 1.50
Adult 48 page Premium (4 hours)  138.50 137.00 1.50
Child Standard 49.00 46.00 3.00
Child Fast Track (7 day)  96.50 87.00 9.50
Child Premium (4 hours)  109.50 106.50 3.00
Notes to editors
1. The Identity and Passport Service (IPS) is responsible for issuing UK passports and for administering the civil registration process in England and Wales. It is an executive agency of the Home Office.
2. Factfile on IPS:
From Monday (September 3) a UK passport will cost £72.50 for ten years.
This is cheaper than £152 in Australia, £88.36 in the USA and £77.76 for a five year passport in New Zealand.
In 2011 IPS produced 5.4 million UK passports. Over 99 per cent of renewal applications were processed within two weeks.
Piled on top of each other they would be as high as 168 Big Bens or laid flat they would cover 79 Wembley stadiums.
A new UK passport is produced every two and a half seconds of every working day.
The modern UK passport will be 100 years old on 1 January 2015.
3. There are various options available to apply for your passport to be renewed:
A minimum of three weeks should be allowed when applying for our standard services, but there is no guaranteed turnaround time. The post office check & send service costs the standard passport price + £8.75.
A fast Track service is available at an extra charge, and takes up to seven days once you have an appointment.
A premium service is also available which allows you to renew your passport in one day, once you have an appointment.
4. For further information on applying for a passport, go to www.direct.gov.uk/passports
Published 31 August 2012