Passport customers flock to elgin for video interviews
A passport interview facility based at Elgin library has been confirmed as the busiest in Scotland.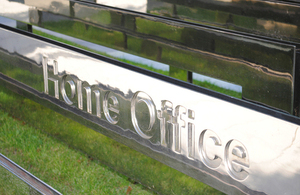 The service for first-time adult passport applicants was launched less than four years ago and today staged its 1200th video link interview.
The milestone was marked by a visit to the online facility by the identity and passport service's area operations manager for Scotland, Danny Wilhare.
Until the launch of the service in February 2009, adults applying for their first time passport, had to travel to Inverness or Aberdeen for face-to-face interviews.
Since the introduction of the video interview service, applicants have been able to make an appointment closer to home at Elgin library. Staff have been trained to set up the secure video link with the main passport office 'online host' team in Glasgow.
Elgin is one of 29 locations in the UK where IPS has entered into a partnership with local authorities and other trusted organisations to help deliver local interview services to customers. The vast majority of locations are in the Highlands and Islands where video link interviews are making a real difference to customers who have the longest and most disruptive journeys to access their nearest main passport interview site.
Applicants from as far afield as Thurso and Mintlaw have had their long-distance interviews facilitated at Elgin library where 350 interviews have been carried out this year alone.
Mr Wilhare said:
'The identity and passport service would like to thank the dedicated staff at the Elgin Library and Moray Council for helping deliver a truly first class local service.
'Adult customers in the Moray area, applying for a passport for the first time, have benefited from having their interview locally without having the hassle of travelling long distances.
'This has established strong links between the identity and passport service and customers in the Elgin area and we look forward to continuing to deliver this service to our customers in partnership with the staff at Moray Council.'
Moray Council chief executive Roddy Burns said:
'This initiative, and the high uptake, confirms the importance of electronic service delivery and the sensible use of new technology.
'It means that local people have convenient access to a value service and are supported by well-trained libraries staff.
'The identity and passport service has clearly demonstrated the benefits of using technology for service delivery.
'Moray Council is likewise committed to online service delivery and recognises the importance of people having ready access to broadband and support when using computers and related technology.'
Notes to Editors
1. For more information about IPS visit www.gov.uk/browse/citizenship/passports
2. For media enquiries call the home office press office on 020 7035 3535.
Published 31 October 2012