Paris visit for immigration minister
Damian Green has said that the UK and France must work even closer together to secure borders and stop illegal immigration.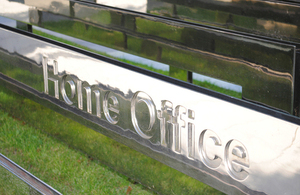 The immigration minister was speaking on a trip to Paris, where he met his French counterpart Eric Besson as well as border staff working at the Eurostar terminal at Gare du Nord.
Mr Green said: 'I have seen first-hand our overseas controls at the Gare du Nord, Paris, and the vital role these checks play in stopping illegal entrants before they reach the UK.
'To secure our border and stop illegal migration, the UK and France must work even closer together.' 
Joint operations
The ministers discussed conducting joint operations to dismantle the organised crime networks that smuggle people through borders. They also talked about investing in enhanced security measures and frontline staff.
 
They welcomed the progress made since the France-UK summit in July 2009, and the use of cutting-edge technology at Calais to stop illegal immigration.
Published 14 July 2010