Para honoured for saving wounded colleague
Sergeant Sean McGlynn is to receive a Mention in Despatches following his actions while commanding a section tasked with providing security …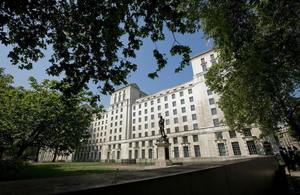 Sergeant Sean McGlynn is to receive a Mention in Despatches following his actions while commanding a section tasked with providing security for a patrol to conduct reassurance meetings in the village of Shah Gey, which was under the grip of insurgent influence.
During the mission, Sergeant McGlynn and his patrol came under attack, with the enemy attempting to overwhelm the section. As the firefight intensified, one of Sergeant McGlynn's men suffered a severe gunshot wound and lay helpless in the open.
Sergeant McGlynn tasked a soldier to move their stricken colleague but the volume and accuracy of incoming fire, plus the weight of equipment carried by both men prevented his extraction.
Realising the gravity of the situation, Sergeant McGlynn moved forward with the company medic and laid down covering fire in the face of a fierce enemy assault.
His actions enabled the casualty to be recovered to a safer location where medical aid was administered. At this point, the Taliban fighters saw an opportunity and again attempted to surround the section, intensifying their fire.
With a nearby Afghan National Army patrol unable to offer support, Sergeant McGlynn provided covering fire with a single member of the Afghan National Police, while the remainder of his section organised a stretcher and redistributed the casualty's equipment.
Sergeant McGlynn then remained in his position to cover the casualty's extraction, while the Taliban fighters continued to fire on the stretcher party.
Sergeant McGlynn and the Afghan police officer then fired and moved behind the stretcher party, locating and neutralising enemy firing points endangering their route.
The fighting was so intense that close air support and an attack helicopter were called for to end the contact.
Sergeant McGlynn's citation states:
He moved himself forward into danger and made the conscious decision to remain there, in order to protect his soldiers.

He remained exposed to a determined enemy attack for a protracted period; he held his nerve, fought with immense bravery and led by example.

His courageous actions and inspirational leadership during a sustained and intense fire fight undoubtedly saved the life of his wounded colleague.
Sergeant McGlynn said:
It's a huge honour and I'm incredibly proud to receive recognition like this.

My memories of the incident are just that I wanted to get out there and make sure that my bloke was OK. The training took over and I acted automatically without thinking about the dangers, but I knew I had the whole section behind me.

We'd been in difficult situations before and everyone knew what they had to do.
Sergeant McGlynn, who has done three tours of Afghanistan with 3 PARA, added:
This was a very busy tour, but I've really seen the difference we've made over the years.

Nad 'Ali was a new area of operations and when we arrived we couldn't leave our patrol base without being attacked. But when we left we had improved the security situation, the Afghan Army and Police had stepped up, and life was much better for local people.
The latest Operational Honours and Awards List, which includes 140 personnel, are for actions during the period 1 October 2010 to 31 March 2011 in the UK and overseas.
Published 7 October 2011